Why create a Rainbow Point?
Books with Rainbow labels can be left anywhere you want.
But the spirit of the project – which is enriched in the encounter between people and in the possibility of having group experiences – also involves the creation of specific points called Rainbow Points.
These are places where one tries to have a constant presence of labeled books. The Rainbow Points are a kind of reference, both for those who want to make books available, and for those who want to take one.
In this way the project has more visibility and offers some opportunities for meetings around books and reading.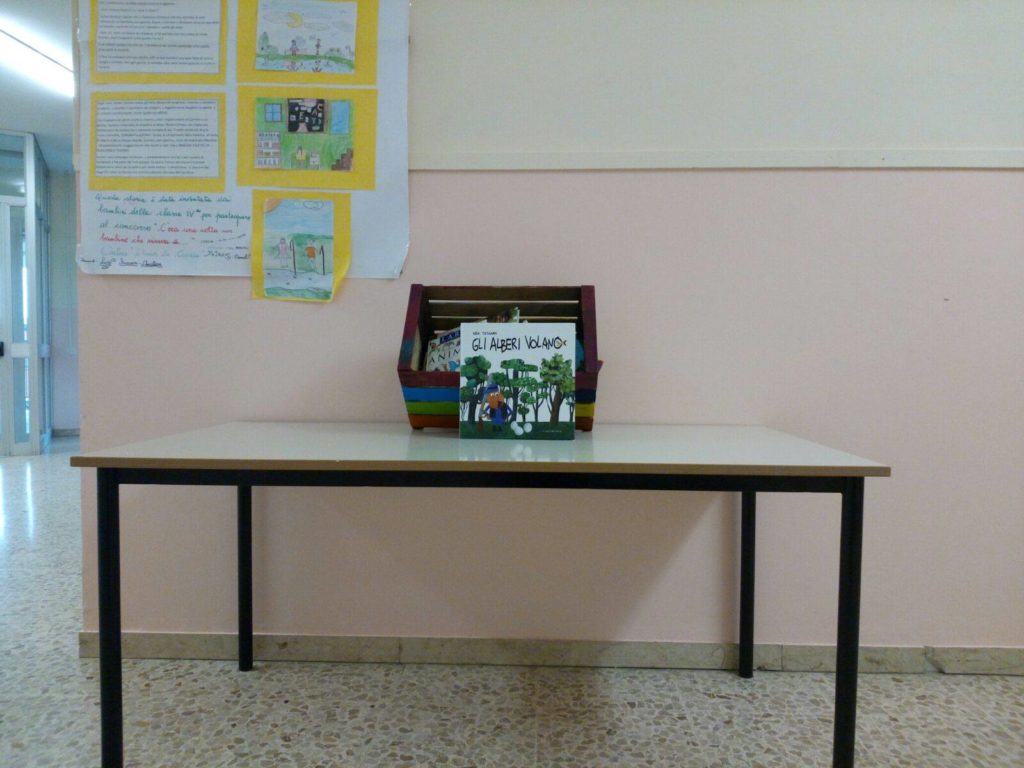 How to create a Rainbow Point?
If you are representing a school, a library, an association or another body, or do you simply have found a place that you think is suitable for hosting a Rainbow Point?
Very well, contact us to imagine together how to set it up and how to indicate its presence at best (the steps are very simple: they will consist of preparing the space so that the project is understandable and obvious, providing books to start bookcrossing; to send us a pic of it to share and network).
Rainbow Points are created in sheltered places, where books can not be damaged by rain or any other adversity. It is ideal if it is a busy and lively environment.