Wednesday, 13 Settembre 2017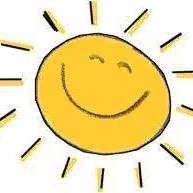 Today is Sara's birthday. She would have turned 3 years, would have started the kindergarten, would have removed the diaper and she would have continued to give smiles .... no wait ... she gives the smiles to everyone, every day. Thanks to you, who have accompanied us in this absurd year, supporting us and giving us so much love by believing in this idea.
A year ago the " TREE OF BOOKS" was born and today, the books of Sara and Irene, have already come a long way. For the occasion we decided to share, with you, the moments of this love and this literary journey. Thank you all for the likes, for having made "A RAINBOW OF BOOKS" everywhere in the world (Italy, USA, Romania, England, Germany, France, Brazil, Mexico and dozens of other places). Thank you for the books you gave us, thanks to your children who have painted the Rainbow boxes with us, thanks for the hugs and word of mouth, thanks for everything.